DOWNLOAD FOR FREE NOW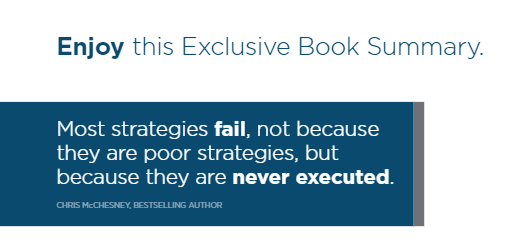 Think and Do Things Differently to Achieve Your Goals.
FranklinCovey has worked with thousands of leaders and teams worldwide. We learned once you've identified your goal, the biggest challenge is getting people to execute it with excellence.

The 4 Disciplines of Execution is a simple, repeatable, and proven formula for executing your most important strategic priorities in the midst of the day-to-day whirlwind.