DOWNLOAD NOW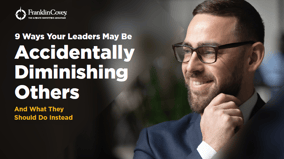 Liz Wiseman identified the nine most common Accidental Diminisher tendencies. These behaviors are often associated with being a strong individual performer or even a strong leader, but when overused or misapplied, they can shut down a team's intelligence and contributions.
In this guide, you will read about the following
Are your leaders inadvertently shutting people down?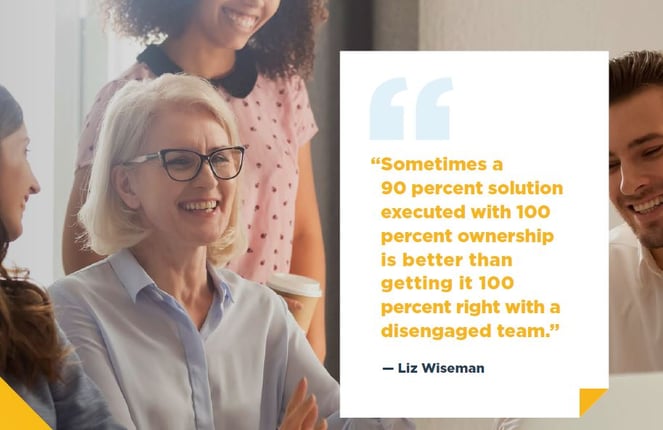 In this guide you will read about the 9 types of Accidental Diminisher. You will also learn how to become a Multiplier. You can use the tips in this guide to help leaders at all levels start making the transition to Multiplier behaviors. The best practices presented here are a small part of FranklinCovey's new Multipliers work session, which is designed to help leaders get more value from every team member.
An Overplayed Strength Can Be a Leader's Greatest Weakness
As you read this guide, remember: Once leaders are aware of their diminishing tendencies, if they keep behaving the same way, those behaviors will no longer be accidental.
---
"Leading with intention starts with understanding how our natural tendencies can take us down the wrong path—how seemingly strong leadership traits can go awry and become our vulnerability." - Liz Wiseman
---
9 types of Accidental Diminisher

1. Idea Fountain
2. Always On
3. Rescuer
4. Pacesetter
5. Rapid Responder
Find out about the remaining types in the guide.